About Us – Who are Capital Car Finance?

We are an independent privately owned company based in Nantwich, Cheshire and have been trading online for over 15 years now. All of our advisers are from a motor trade background, so know the business inside and out, with over 40 years experience in the motor industry, mainly working at large retail dealerships.
Our team have been trained to a very high standard and as well as being fully FCA Authorised [Full Permission No. 685925] we have also been awarded with SAF Approved status, which gives assurance to all our customers that we will always offer expert and impartial advice together with recommendations to the most suitable finance products.
We are friendly and approachable and many of customers come back to us time and time again, which we are very grateful for, why not give us a call today for an informal chat on 01925 589020.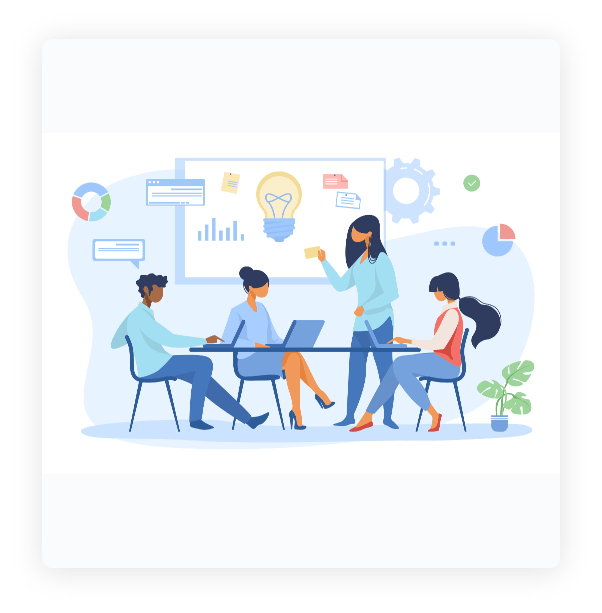 Our staff will compare all of the car finance options to find the best solution for you, so you don't have worry.
We have access to a number of differant UK lenders, which enables us to search the market to find you the best deal.

The finance packages we offer have the flexibility to enable you to change your vehicle whenever you like, safe in the knowledge that you will not be locked in to anything for the duration.

We can complete the whole payout process in as little as 48 hours from start to finish and better still, we can pay your supplying dealer by CHAPS funds transfer to speed the process even more.
We have no call centres to fight through, just your own personal finance consultant to assist you with every aspect of arranging your finance in a professional manor.

We offer an independent and unbiased service, providing you with the assurance needed that your car finance is the best fit for your individual needs.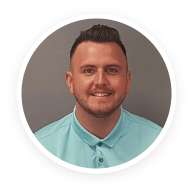 Tom has been with the company over 3 years and has previous sales experience with quality brands such as Audi & BMW. When he's not in the office looking after customers he's watching Man City or working out at the gym!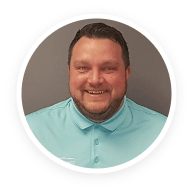 James has been in the motor trade since leaving school and has developed a very loyal customer base having worked at Ford and Audi for many years, he also does a mean Keith Lemmon Impression and claims to have an IQ of 147!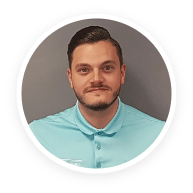 Alex has recently joined the team having worked in sales for Audi, semi-pro golfer Alex is already a popular member of the team and has complemented our existing sales team well, in his spare time he still likes to keep his swing going!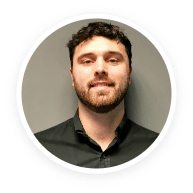 Jacob recently joined us having worked in car sales previously and already becoming a popular member of the team, in his spare time he plays lots of sport, including football, rugby and golf, although we have noticed he is partial the odd Nando's platter!
Mark has been with the company since it started in 2007, having previously worked in the motor finance industry since 1988 for several mainstream finance companies, bringing with him a wealth of experience. He enjoys the odd game of golf but has yet to beat Alex!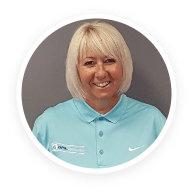 Lorraine looks after the company accounts and started with the company in 2007, she generally keeps everyone on their toes, in a nice way! When she is not working, she is otherwise known as the prosecco queen! although we don't tell her that to her face!
Professional service throughout which was easy at every stage whilst being updated at every stage.
Worked with James Dale who was above and beyond helpful. Turned quotes around quickly and engaged with the car dealership for me so the whole process was seamless. Least stressful PCP process I've been through, excellent finance rates as well and reassuring security measures. James was generally just super friendly to work with - I would absolutely recommend him and would use again, as well as capital car finance.
Super smooth process and easy to deal with. Thanks Tom and team!
James was very easy to deal with. Got everything sorted and approved very quickly. Strongly recommend
Jacob and Alex were great, and were it not for the dealership messing us around it would have been an overall quick and smooth process... i dont believe there was anyhing more that Capital Car Finance could have done in this respect. Quotes for various vehicle options were very quick in coming through and never a hint of anything being too much trouble. Would definitely use again.
James Dale was professional friendly and organised. He sorted our car finance in a quick turnaround of time. Kept us informed regularly. Good interest rate compared to high Street banks. Would definitely use your services again. Thank you
no drama and a great deal. Can't recommend highly enough
Great, quick service. Would highly recommend
Absolute pleasure dealing with this company and specifically Tom. Very professional, excellent communication and fast! 100% recommend.
Source: Google Local
1 month ago
First time I've used Capital Car Finance. I'd happily recommend them to anyone. They where quick and efficient, the whole process was easy and pain free and the price difference from the dealer and other providers was huge.
James was amazing! So patient with me when I had a million and 1 questions. Always at the end of the phone and never made me feel like a hinderance! I would 100% recommend capital car finance again!
I'd like to thank Jacob from Capital Car Finance. From initial quote on Monday funds were transferred on Thursday and seamless with everything in between. I couldn't find anyone close to match the rate I was offered. Really great experience, thank you.
Excellent service and helpful
Excellent customer service. Tom was always on hand to answer queries and the whole process was quick with excellent communication throughout. Very competitive finance options, completed very quickly. Thank you
Jacob was extremely helpful and made the process very smooth and answered any queries I had along the way. He also saved me a decent amount of money compared to what the dealer was offering me. Would recommend to anyone looking for a new car
Jacob was excellent and very easy to deal with. My experience with both leasing company that let me down which led me to the used market and then the dealer I bought the used car from was shockingly unprofessional but dealing with CCF and Jacob was the exact opposite. Professional, timely and easy. 100% recommend.
Speedy, helpful and friendly and certainly a lot cheaper than the rates I was being offered! Would definitely recommend!
Excellent service from Alex from start to end. Best rates and excellent service.
Really great service from Tom at CCF, who gave me impartial information, friendly and fast processing of a deal and worked effectively with the showroom to get the deal through.
I recently purchased a car using PCP and I worked with Capital Car Finance to secure the funds. From my early search and initial enquiries through to finalising and settling payment, James was superb. He was very helpful and had a strong knowledge of all the products and was able to help close out the funding in a quick and efficient manner - most importantly, with a competitively priced product and service. I'd highly recommend.