Capital Car Finance specialise in Audi PCP car finance for private and business customers. Our aim is to offer you an honest and transparent service as well as saving you time and money. Our two main car finance products are Audi PCP [Personal Contract Purchase] and Audi Lease Purchase finance schemes.
We pride ourselves on our transparent "one to one" professional approach, which is why most of our customers come back to us time and time again, please see our testimonials for additional comfort. We can provide car finance for all Audi vehicles up to 5 years old, providing they are supplied by an approved UK supplying dealer, we have deals available for both business customers or private customers.
Please find details below on all our available new and used Audi car finance products, alternatively why not give us a call to discuss the various options with one of our dedicated experienced advisers, you can call us directly on 01925 589020.
Professional service throughout which was easy at every stage whilst being updated at every stage.
Worked with James Dale who was above and beyond helpful. Turned quotes around quickly and engaged with the car dealership for me so the whole process was seamless. Least stressful PCP process I've been through, excellent finance rates as well and reassuring security measures. James was generally just super friendly to work with - I would absolutely recommend him and would use again, as well as capital car finance.
Super smooth process and easy to deal with. Thanks Tom and team!
James was very easy to deal with. Got everything sorted and approved very quickly. Strongly recommend
Jacob and Alex were great, and were it not for the dealership messing us around it would have been an overall quick and smooth process... i dont believe there was anyhing more that Capital Car Finance could have done in this respect. Quotes for various vehicle options were very quick in coming through and never a hint of anything being too much trouble. Would definitely use again.
James Dale was professional friendly and organised. He sorted our car finance in a quick turnaround of time. Kept us informed regularly. Good interest rate compared to high Street banks. Would definitely use your services again. Thank you
no drama and a great deal. Can't recommend highly enough
Great, quick service. Would highly recommend
Absolute pleasure dealing with this company and specifically Tom. Very professional, excellent communication and fast! 100% recommend.
Source: Google Local
1 month ago
First time I've used Capital Car Finance. I'd happily recommend them to anyone. They where quick and efficient, the whole process was easy and pain free and the price difference from the dealer and other providers was huge.
James was amazing! So patient with me when I had a million and 1 questions. Always at the end of the phone and never made me feel like a hinderance! I would 100% recommend capital car finance again!
I'd like to thank Jacob from Capital Car Finance. From initial quote on Monday funds were transferred on Thursday and seamless with everything in between. I couldn't find anyone close to match the rate I was offered. Really great experience, thank you.
Excellent service and helpful
Excellent customer service. Tom was always on hand to answer queries and the whole process was quick with excellent communication throughout. Very competitive finance options, completed very quickly. Thank you
Jacob was extremely helpful and made the process very smooth and answered any queries I had along the way. He also saved me a decent amount of money compared to what the dealer was offering me. Would recommend to anyone looking for a new car
Jacob was excellent and very easy to deal with. My experience with both leasing company that let me down which led me to the used market and then the dealer I bought the used car from was shockingly unprofessional but dealing with CCF and Jacob was the exact opposite. Professional, timely and easy. 100% recommend.
Speedy, helpful and friendly and certainly a lot cheaper than the rates I was being offered! Would definitely recommend!
Excellent service from Alex from start to end. Best rates and excellent service.
Really great service from Tom at CCF, who gave me impartial information, friendly and fast processing of a deal and worked effectively with the showroom to get the deal through.
I recently purchased a car using PCP and I worked with Capital Car Finance to secure the funds. From my early search and initial enquiries through to finalising and settling payment, James was superb. He was very helpful and had a strong knowledge of all the products and was able to help close out the funding in a quick and efficient manner - most importantly, with a competitively priced product and service. I'd highly recommend.

PERSONAL CONTRACT PURCHASE (PCP)
One of the best ways to purchase a new or used car today, it allows customers to purchase a car of their choice at attractive fixed monthly finance payment, with the benefit of a low deposit outlay and a guaranteed minimum future value at the end of the agreement.

Sometimes referred to as Hire Purchase with a balloon and is structured in a similar way PCP, however unlike PCP there is no guarantee offered at the end of the agreement, customer can defer a capital lump sum amount until the end of the agreement.
Very similar to borrowing a sum of money from a bank and paying it back over a fixed period of time, with interest. Hire Purchase is a type of secured loan which are often preferred over alternative (unsecured) loans because they allow a greater borrowing limit.
PCP Car Finance has become one of the best ways to purchase your new or used Audi. PCP Car Finance allows you to purchase any Audi of your choice, at an affordable fixed monthly cost,
If you prefer, why not drop us the details of the used Audi you are interested in, together with reg, mileage and vehicle price and we will get back to you with our numbers, you wont be disappointed! Alternatively, give us a call on 01925 589020 and we can let you have figures over the phone
Alternatively, give us a call on 01925 589020 and we can let you have figures over the phone
Capital Car Finance have access to some of the lowest rates of interest available for used Audi PCP, with rates from just 6.4% APR and this coupled with industry leading GMFV's make Audi cars very affordable.
Audi PCP Car Finance is very useful if you drive a company car and are opting out of a company car scheme for example (Cash for Car), because you can use your company car allowance or mileage reclaims to fund your monthly PCP payments and avoid paying excessive company car taxes.
Monthly payments are fixed with PCP for the repayment period, which is normally two, three or four years and the added flexibility of PCP car finance gives you several options at the end of the agreement:
Audi PCP Car Finance
How does it work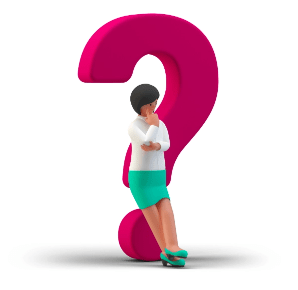 Return the vehicle to the finance company and if you have not exceeded the agreed mileage, there is nothing more to pay.
You may keep the vehicle and simply pay off or refinance the outstanding Guaranteed Minimum Future Value [GMFV] payment.
You can part-exchange your vehicle and if the trade-in value is greater than the GMFV, the difference is yours to keep.
Benefits of PCP Car Finance
●  Lower deposits available.
●  Flexible Term – 24 to 48 Months.
●  Guaranteed final payment.
●  Lower monthly payments.
●  Opportunity of equity.
The
The Audi personal contract purchase plan
provides the benefits of driving a higher specification Audi for lower monthly payments, unlike traditional methods of car finance, this is achieved by deferring a percentage of the total cost of the Audi to the end of the contract, which is the guaranteed minimum future value or GMFV as its more commonly known as.
This guaranteed minimum future value (GMFV) and is the key difference between PCP and traditional forms of car financing such as Hire Purchase. The GMFV plus your deposit is subtracted from the selling price of the Audi and your monthly payments are based on the balance (plus interest on the balance and the GMFV). Effectively, you will make lower payments than traditional financing simply because you are essentially only funding the depreciation.
At the beginning of the agreement, you decide on the total mileage you expect to do. If, at the end of the agreement, having chosen to hand your Audi back to the finance company, your mileage exceeds the agreed level, you simply pay a fixed amount for every extra mile.
It is in your interest to minimise your Audi's 'wear and tear' and not exceed the agreed mileage. When the agreement has finished, the vehicle may well be worth more than the GMFV, providing you with extra value, In simple terms 'normal wear and tear' means that for its age and mileage, the Audi is in fair working order, condition and repair.
Benefits of Lease Purchase
●  Lower deposits available.
●  Cost effective rentals due to residual values.
●  No tie to mileage contract.
●  No lock in and settlement can be made at any stage of the agreement.
Lease Purchase is sometimes referred to as Hire Purchase with a balloon and is structured in a similar way to Personal Contract Purchase or PCP car finance.
The customer will normally benefit from a slightly lower finance rate with a Audi lease purchase car finance product as there is no guarantee offered at the end of the contract, the deferred lump sum amount at the end of the agreement is known as the Residual Value (RV) or balloon, and this has to be paid by the customer for outright ownership of the vehicle. Deposits for Lease Purchase are flexible, normally aminimum of 10% and a maximum of 40% of the total vehicle price, repayment periods are taken over 3 or 4 years typically.
The Residual Value (RV) (sometimes called the balloon) at the end of the agreement reduces the regular monthly payments accordingly, thus making vehicles that traditionally have a strong Residual Value (RV) like Audi, more suitable for this type of product as they make repayments far more affordable.
The Residual Values (RV) is calculated and set at the beginning of the lease purchase finance agreement but is not payable until the end of the contract, there are realistically two options for an Audi lease purchase at the end of the term, 1. Pay off the residual value in cash or settlement by part-exchange or 2. Some lenders will allow the residual value to be spread over a secondary period and refinanced again.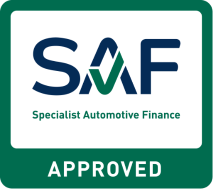 FCA & SAF Approved Established Family Business Trading Online Since 2006
Call us now on
01925 589020

for your quote with our latest rate and offers and see how much we can save you!